Why Facial Treatments Are Beneficial
Our skin is our largest organ and it is the most noticeable thing that we observe when we encounter different people, especially our faces. So it is important that we take care of our face and maintain it so that we always look vibrant and have healthy skin. One of the best ways to have beautiful glowing skin is by getting a facial.
What is a Facial?
Facials are therapeutic massages that help leave your skin looking and feeling clearer, softer and younger. Facials also help to remove dead cells and shrink clogged pores. A masseuse that is working on your face may also massage it to help the blood circulate and to relieve the stresses and tensions in your face. There are different types of facials to choose from. How do you know which facial is the best for you? Below is a list of facials to help you choose the best ones for your needs.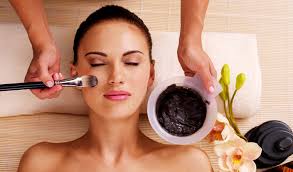 1. Acne Facial
Unfortunately, acne isn't only for adolescents anymore, there are adults that suffer from it as well. For people who struggle with acne, this facial is designed to focus primarily on extractions for blocked pores. This process removes excess build-up of oil and cleans the dirt that clogs up your pores. The treatments performed by the esthetician will help reduce acne development for the future.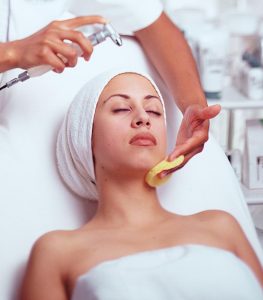 2. Oxygen Facial
The Oxygen Facial doesn't require an esthetician to use their hands on your face at all. Instead this facial uses a machine that applies the oxygen into the skin. It helps reduce fine lines and wrinkles and it helps produce collagen, the protein in your body that helps your skin look younger. The oxygen treatment benefits include younger looking skin, reduced wrinkles, clean pores, and helps combat acne marks and scars.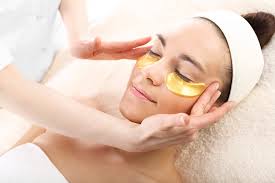 3. Anti-Aging Facial
This facial is probably the most popular one because everybody wants to look younger, right! What an anti-aging facial does is that it focuses on improving the elasticity of the skin to help reduce the signs of aging. This particular facial requires an esthetician to examine the skin under a magnifying glass and then a serum mask can be used to replenish the skin. It helps keep the skin healthy, replenished and nourished.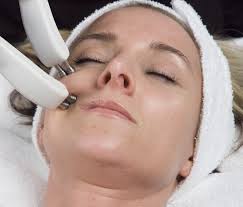 4. Microcurrent Facial
The Microcurrent Facial is a specialized facial where mild pulses of electric energy are sent to your facial muscles with a specialized device. The benefits of a Microcurrent Facial are similar to the benefits of a facelift with benefits including tight pores, reduced wrinkles and a replenished skin. Not only does it give you a great facial, but it also tightens and firms the contour of your face.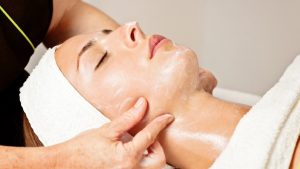 5. Mini Facial
A Mini Facial is exactly what it sounds like – a mini facial. This is a cosmetic treatment that gives you the benefits of a full facial in lesser time. Not only is the time cut in half, but also the procedure is much more cheaper too. Mini facials can give you tighter, healthier, and smoother skin and can help fight off acne scars.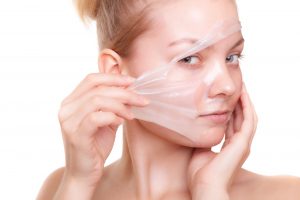 6. Chemical Peel
Chemical peels are facials that deeply exfoliate and rejuvenate the skin with a chemical solution. Before the chemical solution is applied onto your face, your skin is cleansed thoroughly and then the acidic chemical solution is applied to your face, concentrating on the top layer of your skin and removing the dead cells. The benefits of this treatment include a deeper exfoliation with skin looking refreshed and feeling smooth. It also reduces the effects of sun damage and skin discoloration.
Facials are very essential for younger, beautiful looking skin. Cease the season with beautiful glowing skin and consider some of these amazing facials that will rejuvenate your youthful appearance and help boost your confidence. To find out more about facial massage options, please visit Therapeutic Facials/Waxing Massages of LA!
– By Tristin Taylor