Get Ready For Summer With Your Dream Body
Summer is almost here, and getting in shape is top of the list when it comes to wanting to show off a gorgeous body in a swimsuit or in the less covered clothing for all the warm weather activities. Instead of watching everybody else get themselves ready to hit the beach, set your goals and prep for that beach body that will be envied by everybody! The old saying that summer bodies are made in the winter doesn't have to be true, you still have time to create your dream summer form! With so many distractions around you, we aren't saying that it is going to be a piece of cake, but it is very manageable.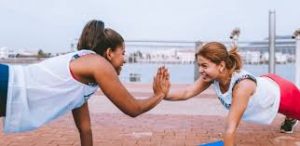 Inspiration and Motivation
There is always somebody that we would love to emulate and they are typically media personalities. When we see dream bodies from those of Beyonce, Jennifer Lopez or heartthrobs like Channing Tatum, we strive to have their physique. Another source of inspiration and motivation is wanting to show off that swimsuit body when out on the pool. Using your friends for inspiration can be good because they can help give you moral support and encouragement plus could you guys could be workout buddies. Somebody that is helping you stay on top of your game and will give you more incentive to follow through with your goals so that you get the results you want.
Stick With The Game Plan…!
When it comes to working out – and sticking to that workout, it is important to plan everything out and being consistent with that plan. When you create and follow a detailed plan, you will become more successful in gaining your beach body just in time for summer. Marking your calendar with workouts and a diet plan will not only help you stick to your goal but it will also help you to gain the confidence knowing that you've accomplished this goal when you look back and see all the progress that you have made.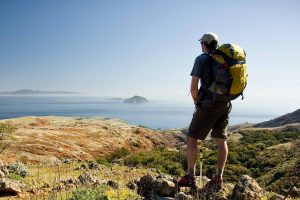 Workout Many Parts of Your Body
Whether it's cardio or strength workouts, it is important that you work out as many parts of your body as you can. This will help you to tone your muscles, burn belly fat and develop energy. Start out with 20 minutes a day for at least 4-5 days and work your way up to 40-60 minutes. You do not just have to go to the gym and weight lift or use the treadmill, incorporate alternate workouts such as running, hiking, and swimming to work all of your muscles. Working out as often as possible will give you the strength and before you know it, you will start seeing results.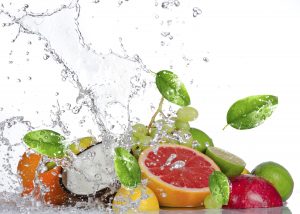 Diet. Hydrate. Repeat.
80 percent of weight loss has to do with the food you consume. Keeping a diet of healthy foods such as fruits, vegetables and plenty of protein is very important and will help you to have that summer body that you've been dreaming about since fall. The most natural and best way to get that dream body is to stay hydrated and drink plenty of water. Water is a natural detox that helps your body to get rid of toxins and it keeps you healthy. You might have heard that drinking eight glasses of water daily is the ideal amount. Not only will it flush out toxins but it will also give your skin the glow you will need to look good in the sun.
You can get your ideal swimsuit body; it will just take some work just like anything you want in life. With all the hard work you put forth, you will not regret anything when it comes to having that physique. You will feel more confident, have more energy, and it will not take much time for others to notice the hard work you put in. So, what are you waiting for, it's time for you to own this summer and make it one to remember.
Learn more about getting fit this summer by reading: 5 Digital Diet Solutions For Slimdown Success This New Year.
– By Tristin Taylor