Le Plaza Medi Spa & Massage: The Medical Spa Tailored to You
Aging, daily use, and even sensitive conditions can all take a toll on your skin and body. If you're feeling stressed and are in need of rejuvenation, the Le Plaza Medi Spa & Massage is a premier spa conveniently located within the Beverly Hills Plaza Hotel boutique. What is a Medi Spa? To put simply, a Medical Spa—or "Med" or "Medi" Spa for short—is a place that offers various treatments aimed at correcting skin, treating fine lines, wrinkles, hyperpigmentation, skin laxity, loss of facial volume, etc. While these services may vary, the Le Plaza Medi Spa & Massage offers one of the most comprehensive menus in spa services. Aside from a warm and inviting staff, upscale setting, and cutting edge technology, this spa is truly the place to be at for all your beauty needs.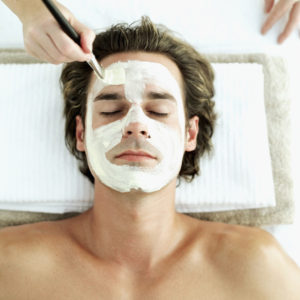 Rejuvenate Your Skin
If you're looking to revive your skin, look no further because this spa has a wide range of packages for even the pickiest. The Neutrotris Energy Facelift uses nanotechnology carefully crafted at Harvard University that sculpts your cheekbones, jawline, and neck. In addition, it reduces dark circles, eliminates the look of puffy eyes, tones muscles, and of course, lifts the face. How does this process work? Using cell energy stimulus, the process scientifically communicates at a cellular level through neurological pathways. The procedure incorporates a full infrared dome to detox, diminish cellulite, and drain lymphatic to leave you looking and feeling your best. This is just one of the many services you can choose. If you're looking for flawless skin, pamper yourself with the Infusion Ionzyme Facial, which uses microdermabrasion, oxygen, and peels incorporating the use of grade vitamin A and vitamin C through groundbreaking skincare technology.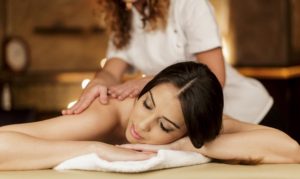 Stress Relief with Expert Massage
What makes this spa so unique? All expert massages are performed on an infrared bed coupled with signature treatments that will leave your skin feeling fresh and new. A infrared bed consists of invisible infrared rays which increase energy levels, releasing back and neck tension, increasing cardiovascular function, and cleanses liver while burning 600 calories. This process even has the ability to cure a hangover! This cutting edge technology ensures that you'll be completely cleansed and refreshed both inside and out! Try their Le Plaza Signature Massage, a 55-minute massage using rich cocoa butter and emu oils to hydrate and relieve inflammation. Techniques borrowed from cultures worldwide are incorporated into their process to soothe tension and soreness. To top it all off, a rosemary scalp massage is included in this package. Looking for even more stress relief? Opt for the Honey Steam Cocoon, which indulges all your senses using heated fresh honey and a Maui salt scrub to exfoliate skin followed by a lavender steam cocoon so your body can absorb the nutrients.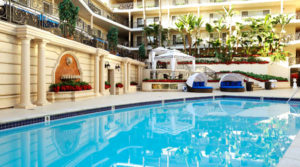 Beauty Inside and Out
Don't just save the pampering for solely your face, the spa offers body sculpting to help your body feeling amazing as well! The Neurotris Nano Body Lift tones muscles, burns fat, and actually helps you loose 2-4 inches in one sitting! This treatment stimulates nerves, muscle memory, and cells to leave your body noticeably tighter and fit. The packages don't stop there. The spa offers other services to suit your needs including laser hair removal, vein and capillary treatment, Infinity Sun spray tan and even extends further to offer customized gourmet organic food delivery services, celebrity personal fitness trainers, and even personalized meditation instruction.
By Bonnie Wong
To find out more, contact the Beverly Hill Plaza Hotel & Spa at (310) 275-6185 located at 10300 Wilshire Boulevard, Los Angeles, CA 90024.